PlayStation 5 Review – A DualSense-able upgrade
Note: The reviewer has been playing on a store bought PS5 with Spider-Man: Miles Morales, so the experience doesn't include testing games like Demon's Souls or Sack Boy: The Big Adventure.
Next gen is fully here, and I am loving it! I've been playing with my Xbox Series X and now, thanks to stalking the EB Games website on the announcement day, I have my very own PlayStation 5. Xbox released a good upgraded machine, but what about the bizarre white spaceship known as the PlayStation 5?
A touch of U, and a heap of I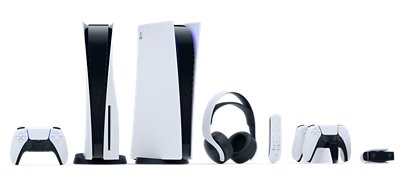 The first thing you'll encounter after turning on your new PS5 is that sweet updated user interface. PlayStation has done a good job of making this console feel next gen, right down to the launch sound. Every PlayStation has had a unique tone upon startup, from the PS1's insane techno to the soft symphony of the PS3. The PS5's launch sounds a lot more subtle and subdued than previous ones, with some sparkling gold flashing on the screen as well.
Glitzy.
Some people didn't like the PS4's UI, but I adored it. It was so simple, and everything was super fast to find. The PS5 has retained aspects of that, with a menu at the bottom when you press the PlayStation button on the controller. There's a bit of moving back and forward across a toolbar, as well, but ultimately it's so much more cluttered than it used to be.
Bear in mind that I've only been using it for a few days, so I suspect that it will become more natural over time. Maybe I just remember how intuitive it was with the PS4 from day one. Oh well. Still pretty.
The other minor annoyance is just finding things in the wrong place. You used to be able to turn the PS4 off by holding the PlayStation button for a few seconds to grab the power menu. This time? Not so much. Instead you have to press the PlayStation button to bring up the bottom menu, and navigate across.
Yeah it's completely inconsequential, but going from super convenient, to less convenient is still an unfortunate step.
The controller to rule all controllers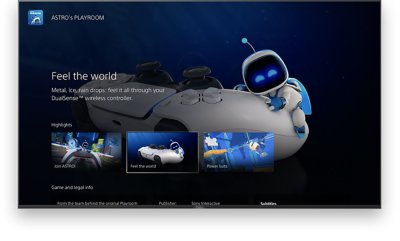 The clearest indication that the PS5 is true next gen is the controller. The controllers to date have always had that distinct DualShock look, with usually minor additions like the Six Axis or the touch pad.  
The Dual Sense has taken all of those gimmicks, slammed them into one new looking controller, and enhanced the hell out of it. Bigger in the hands, this controller is pretty damn comfortable. Topping it off, the great motion control and weird touchpad still intact shine through with a coat of polish.
Much more exciting than that, though, is the adaptive trigger and haptic feedback. Adaptive triggers change the pressure required to pull them, and it is scary how good they feel. I was jamming Spiderman: Miles Morales, and feeling the trigger pull against you when you are swinging was a feeling I didn't realize was missing from my life until now. Astro's Playroom of course uses this to the extreme, so things like climbing over sketchy rocks required touching the triggers more gently, and pulling on a ball machine the trigger is light until about half way when they become harder to pull which smashes a ball.
The haptic feedback has vibrations varying in size or location on the controller. Running around as Astro, you feel light vibrations in each hand depending on which foot is being touched. The variety in vibration was strange, and hopefully both of these features get used to their full capacity in upcoming games, as they have the potential to significantly change the feeling of gaming for the future.
One notable omission is the lightbar at the back of the controller. This was present on the DualShock 4, and proved useful for status updates and essential for PSVR. Hopefully this isn't a sign that PSVR was a gimmick of last generation.
Won't somebody think about the games?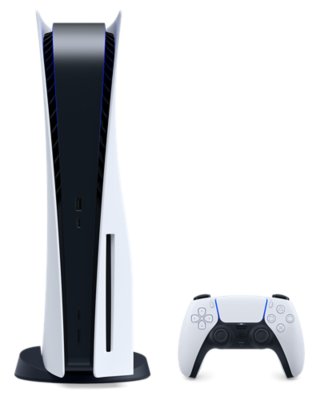 Interestingly, while Xbox has been talking about backwards compatibility for years and followed through with it, PlayStation has been more silent about it. This is especially off, since Sony have made the PS5 backwards compatible except for a tiny fraction of games.
This means that no matter how interesting you find the launch lineup, the console still has heaps of options for fans of any genre. This is better with the addition of the PlayStation+ collection, which includes a bunch of PS4 exclusives like Uncharted 4, Bloodborne, and Persona 5 in your sub.
On top of that is the launch exclusive Demon's Souls, and the games also available for PS4; BugSnax, Spiderman: Miles Morales, and Sackboy: A Big Adventure;to name a few. Like most generations it isn't a massive lineup, but they are nice and diverse so only the pickiest players wouldn't find something to play.
The backwards compatibility should also give you some nice peace of mind; you can buy Assassin's Creed Valhalla now, and keep playing it on your next console in the future instead of having to rebuy it.
Eyesore or I didn't see?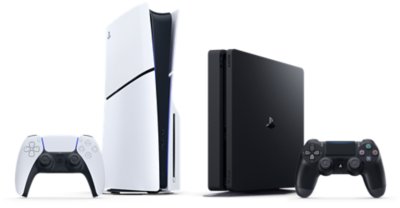 I wanted to cover off the good parts of the console before I ripped into the PS5's style, because I still hate it with a passion. PlayStation went for something different with PS3, to many fans' ire, before going for a more classic style with the PS4.
The PS5 took everything everyone hated about the PS3 and dialed it up to 11. Upright it looks like a weird architecture student's project, and sideways it is an ugly series of things sticking out. The shape also means putting something like the PSVR box or even a game case on it is unpleasantly unbalanced and annoying as it rocks back and forth.
It's big and ugly, but at the end of the day, it's in my TV cabinet and I only look at the TV when I game so… meh. Your mileage may vary, I just like solid lines.
The revolutionary Dual Sense, and a console you have to buy it for.
PlayStation has done something wonderful with the Dual Sense. It is the best controller I have ever used and I do hope that developers use the features to full effect. Nothing else is massive to write home about yet, but I have only had it for four days, and this could change over time.
Stay tuned to see if I find anything else, but at the moment the PS5 is a beast of a console with a darling of a controller.