When I checked out the Samsung Galaxy M51 I was generally impressed with the phone, with the exception of the lack of 5G support. In 2021 this shouldn't be a premium feature. So naturally Oppo being Oppo, this premium feature has now been unleashed to the masses with the A series.
The A54 to the A94 all bring 5G into the $450-$600 price range, which these days is pretty low end. This is quite extraordinary, so I got my hands on the Oppo A94 so I could see how it stands up.
The usual Oppo battery life
The A94 is rocking a 4310mAh battery which is around the usual size of Oppo batteries which is plenty generous. If you don't know what a mAh is or what 4310 of them means, I got two days out of one charge of the phone. I removed Facebook and LinkedIn straight away and then used it like I normally would with some gaming, a lot of music, podcasts, and bluetoothed a car and earphones to it. I would say I am an above average phone user and got two days from a charge on the regular.
For comparison the Samsung M51 had a much bigger battery and I didn't get that much more from it so ColorOS for the win.
Even better than that is Oppo has put heaps of effort into their tech like fast charging.
Cameras everywhere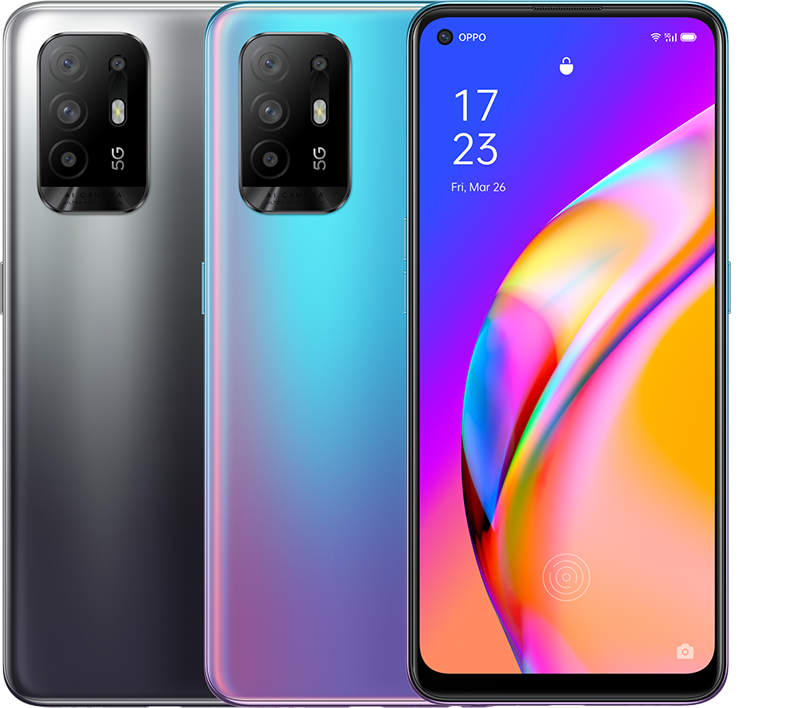 Five Cameras seems to be a standard now. I was shocked when the Samsung M51 had five cameras, and this cheaper beast is also rocking… five cameras.
On the back you have a 48MP camera, a 8MP ultra-wide camera, a 2MP depth camera and a 2MP macro camera. If you need to do your selfie work, tik toking, and other cool kid stuff then the 16MP front camera will certainly cut the mustard.
What all this means is, the phone takes some good photos. It's not as good as Samsung's M51, but it is the same camera array that the Oppo Find X2 Lite had last year. So still excellent. Especially cool is a new feature which lets you record half the screen as the back camera and half the screen as the front camera. This means you can record yourself narating something you are recording in real time. An awesome feature I totally won't use because I am old but it has a lot of potential applications.
I wish I was this light
What caught me off guard is how light this phone is. My old Reno 10x Zoom was the heaviest phone I had used for a while and my work iPhone 12 is a lot lighter, but the A94 is something else.
Weight when it comes to phones isn't a deal breaker, because even heavy ones aren't exactly heavy. Somehow this beasty though was shockingly light and to be honest I am now adjusting to a light phone and I dig it. It certainly ups the comfort factor a lot more than I expected.
Should you buy an A94?
What we have with the Oppo A94 is an outstanding low end phone. For $600 this phone is absurd value. It's not the best phone, heck it's not the best phone that Oppo has released this year, but what it is is a decent phone for a low price that still feels like an up to date phone and is more future proofed than the competition with 5G included.
Equipped with fast charging, features like the under the screen fingerprint scanner and face unlock and a great battery it's definitely not something to overlook. So while it isn't the best phone, for $600 you can't go wrong with the Oppo A94.
If you have an extra couple of hundred I would jump to the X3 Lite as it's quite an upgrade.