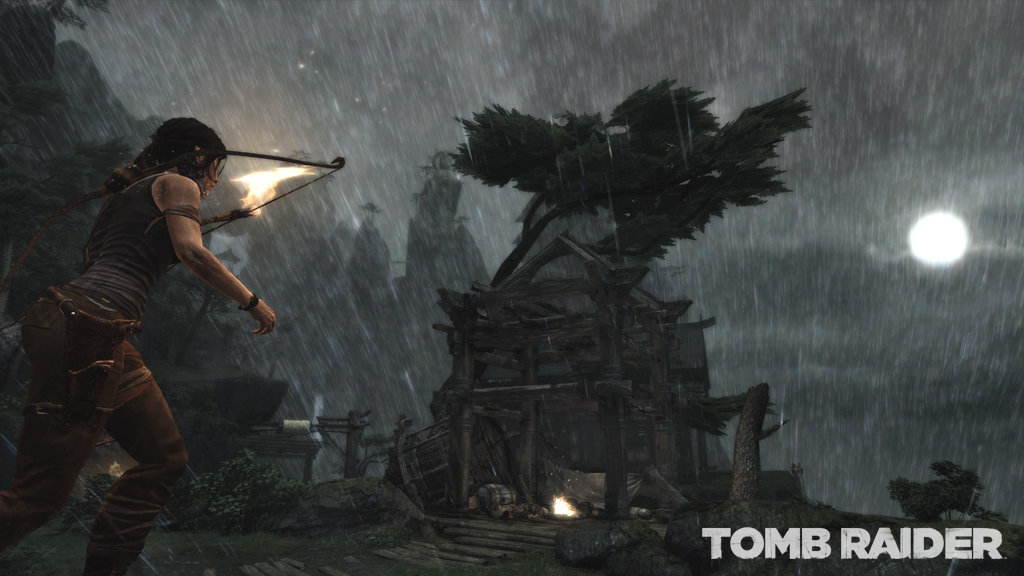 TOMB RAIDER is celebrating its 25th Anniversary
Tomb Raider has been in our lives for 25 years, so well worth a celebration. This one varies from fun videos to game sales. Oh and of course charity work.
Launched in October 1996, the Tomb Raider series of videogames has sold over 85 million copies worldwide. This is thanks to more than 20 titles winning dozens of industry awards. 
Lara Croft is one of the most recognizable videogame characters in the world. As such she has become an icon beloved by tens of millions of fans. The Tomb Raider franchise has also become a pop-culture mega-hit. This is thanks to three movies, several comic book series, a variety of successful merchandise. Hopefully more with a new animated television series coming.
Below are just a few of the upcoming 25th Anniversary initiatives Tomb Raider fans can expect in the coming months.
Tomb Raider Videogames
As part of the celebration of Tomb Raider's 25th anniversary, many Tomb Raider games and add-ons on Steam, Humble Bundle, Green Man Gaming, GOG.com, the Square Enix Store, the Xbox Games Store, and PlayStation Store are on sale, with discounts of up to 89%.
Visit the online store of your choice and search for "Tomb Raider" to see what deals are available. Time to pick up any of the gems you have missed to date.
In addition, from November 1 through November 14, Crystal Dynamics and Prime Gaming are giving away Rise of the Tomb Raider on PC for free for all Prime members. To claim the free game, Prime members should go to https://gaming.amazon.com/, select "Games with Prime" and choose the Rise of the Tomb Raider offer between November 1 and November 14.
Lara Croft and the Guardian of Light and Lara Croft and the Temple of Osiris coming to Switch
Also Lara Croft and the Guardian of Light and Lara Croft and the Temple of Osiris to Nintendo Switch in 2022. This will be the debut of the Tomb Raider franchise on the console. 
Lara Croft and the Guardian of Light and Lara Croft and the Temple of Osiris are arcade-inspired action-adventure games that combine the hallmarks of Tomb Raider, including exploration and discovery, platforming, and puzzle solving, with co-operative multiplayer, character progression and fun fast-paced combat.
They are absolutely fantastic games. Any Switch owner that hasn't checked out these gems should be excited.
For further updates about these titles, follow Feral Interactive on Facebook or Twitter.
Tomb Raider Reloaded getting classic voices
Square Enix London Mobile today revealed that the three original English-language Lara Croft voice actors will join Tomb Raider Reloaded. Tomb Raider Reloaded is a mobile game launching next year.
For a limited time, players will be able to embrace their nostalgia by choosing which Lara classic voice they want.
Shelley Blond (Tomb Raider)
Judith Gibbins (Tomb Raider II, Tomb Raider III: Adventures of Lara Croft)
Jonell Elliott (Tomb Raider: The Last Revelation, Tomb Raider: Chronicles, Tomb Raider: The Angel of Darkness), or
Keeley Hawes (Tomb Raider: Legend, Tomb Raider: Anniversary, Tomb Raider: Underworld, Lara Croft and the Guardian of Light, Lara Croft and the Temple of Osiris).
More information about Tomb Raider Reloaded can be found at https://www.square-enix-london-mobile.com/.
Tomb Raider Anime Series on Netflix
Netflix and Legendary Television are hard at work on a new Tomb Raider anime series with Powerhouse Animation, the studio behind such hits as Castlevania, He-Man and the Masters of the Universe, and Blood of Zeus. Last month it was announced that Hayley Atwell (Captain America, Mission: Impossible 7) will be the voice of iconic adventurer Lara Croft, and today the companies also announced that Allen Maldonado (Heels, The Wonder Years) has joined the cast as the voice of tech expert and colleague Zip, and Earl Baylon will reprise his role from the video game as the voice of one of Lara's most-trusted friends and voice of reason, Jonah Maiava.
Picking up after the events of the highly successful Tomb Raider videogame Survivor trilogy as told in 2013's Tomb Raider, 2015's Rise of the Tomb Raider, and 2018's Shadow of the Tomb Raider, the animated series will chart the globetrotting heroine's next chapter as she takes on the role of the iconic tomb raider that she is destined to become. Twenty-five years after her first game appeared, Lara continues to explore new territory.
Tomb Raider Charity and Giving
Crystal Dynamics believes strongly in giving back to the community and has several charity initiatives underway for the 25th anniversary celebration.
In honor of the many talented women, including writers, voice talent, actors, models, artists, and game developers, who have brought Lara Croft to life over the years, the company has donated $25,000 to the International Rescue Committee.
An additional donation of $20,000 was made in the name of Camilla Luddington to Women for Women International as a special thank-you for the passion and phenomenal performance she brought to Lara Croft in Tomb Raider (2013), Rise of the Tomb Raider, and Shadow of the Tomb Raider. Her award-winning performances laid the groundwork for the future of the franchise.
A video featuring some of these women congratulating Tomb Raider and Lara Croft for the 25th anniversary can be seen here:
In addition, on November 6 Crystal Dynamics will participate in a 24-hour charity drive for Extra Life. This will raise funds for local San Francisco Bay Area UCSF Benioff Children's Hospitals. The company has set aside a $25,000 donation to celebrate 25 years and hopes to raise another $25,000. Starting today, over a dozen rare items from Tomb Raider history have been listed on the eBay for Charity platform to get a head start. Buying one of these items lets fans own a part of video game history while donating to a great cause.
Finally, throughout 2021 Crystal Dynamics is getting some serious art. They are commissioning talented artists from around the world to reimagine Tomb Raider box art throughout time. At the end of the year, the company will host a charity initiative through the Square Enix Store to purchase a full set of 15 physical prints of the reimagined box art with all proceeds going to Girls Make Games. The current set of prints can be seen here: https://www.flickr.com/photos/tombraiderofficialflickr/albums/72157718242566762.
25 Years of Tomb Raider and Counting!
These are just a few of the new initiatives that fans can look forward to in the coming months. They come at the tail end of an entire year celebrating Lara Croft and Tomb Raider's 25 years of adventures. Throughout 2021 Crystal Dynamics has been highlighting the franchise's amazing history at https://tombraider.com/25.
More announcements about the future of Tomb Raider will be coming soon. Crystal Dynamics and Square Enix will lay the groundwork for the next 25 years of this iconic franchise.