Oppo Watch 41mm WiFi Review
If you spoke to me a few years ago about wearable tech, I was unnecessarily douchie about it. "All watches tell the time" and other stupid stuff like that came out of my mouth far too often, untill I started riding an e-bike to work.
All of a sudden riding alongside trucks on State Highway 2 and being able to tell if that phone call or text was something that needed to be addressed immediately or when I got home became a god send. Naturally I got a Galaxy watch to go with my Samsung phone and it was a gem, but since joining Team Oppo I have been itching for an Oppo Watch.
Well now they have delivered.
You're so square
When I got my Galaxy watch, the first thing I loved was that it had a classic watch shape. By all accounts the body looked and felt like a classic watch, but with a digital screen to display your texts.
The Oppo watch went down the Apple\Fit Bit route with the more square shape. I was initially nervous about that because it looked less like a watch and more like a bit of tech on your wrist. It took all of 15 minutes to get over that and adjust to my new watch shape.
This is also helped by the fact that the thing is so thin that it is super light and comfortable to wear. When I went back to the Galaxy watch to test it felt so bulky and unnecessary after the sleek Oppo Watch.
The odd thing is the straps. The Samsung watch uses a rubber strap but a classic watch clasp, and others use magnets and other tomfoolery. The Oppo watch has a rubber strap with holes, but the other end is a metal piece that clips into the holes. It took a little while to figure out the first two times, but it became seamless pretty quickly.
Hopefully they don't loosen over time, but for now I am digging it.
Google knows where your wrist is
The Galaxy watch uses its own Tizen OS, whereas Oppo has opted for the Google Wear setup. This meant when I joined team Oppo for my phone, I had to then use Samsung software on my phone to connect them and they never worked quite right. It would disconnect all the time, and was unreliable at the best of times.
So the good news with the Oppo watch is that Google Wear is designed to work with Android so it should work natively with any Android phones. I can't test that because we only have Oppo phones in our house now as once you go Oppo, you never go back-po.
Ok that line didn't work, but the Oppo Watch certainly does.
A simple connection and blam I was in action and it has been a dream for the weeks I have been using it. Google can now see where my arm is at any given time, but they probably knew that before my phone is with me at all times.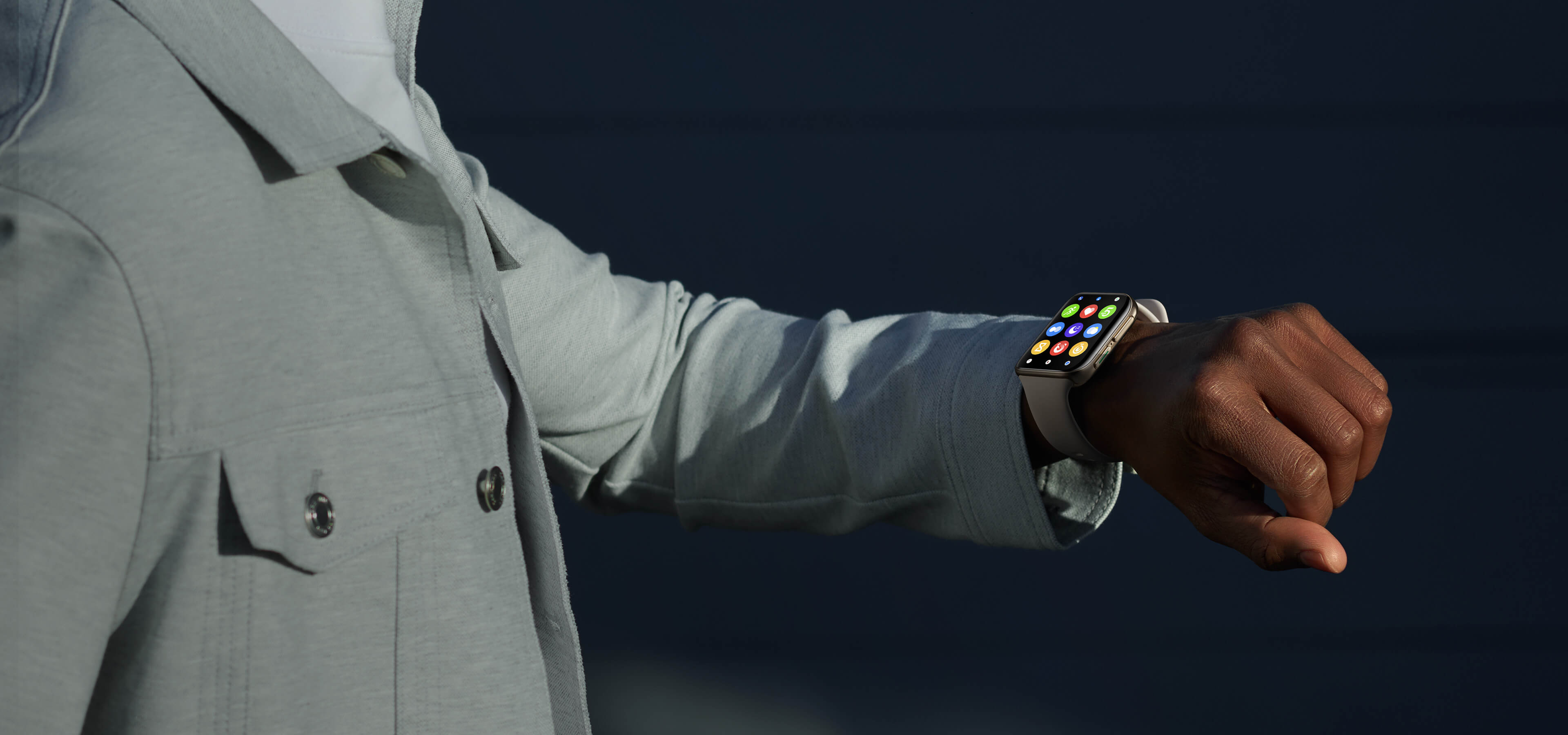 Get your charging on
Unfortunately unlike Oppo's phones, one thing the watch lacks is battery life. When I knocked out most notifications except calls and texts, I still only got a day out of it. If I took the watch off the charger in the morning, it would need to go to power saving mode before lunch the next day if I was lucky.
Other watches you can get 2 or 3 days out of before they need a charge so I was a bit gutted about that initially. It means you need to get into the habit of popping it on charge every night.
When the watch is in power saving mode I got a few days out of it easily, but that defeats the purpose of a smartwatch. I was gonna see how long it ran until it completely died but I wanted those sweet apps again so I charged it back up.
A pretty damn awesome watch.
For a first try out of the gate, the Oppo watch is pretty awesome. It looks good, runs well, and makes life sweet. The features like workouts add some extra value, but if you want to watch smartly, then all of that is there and works a treat.
Hopefully the next iteration uses wireless charging so we don't have to worry about the contacts getting too dirty and a bigger battery. But I think you would struggle to be unhappy with this sweet watch.