COVID-19 might seem unstoppable, but that won't keep tech from trying. As such an Elarm trial is kicking off in Auckland, in conjunction with the Ministry of Health.
Elarm is an innovative new app that can monitor heart rate data, exercise recovery rates and more, by connecting to wearable devices. The app uses AI technology to inform users of early physiological changes that have been detected through their wearable that might indicate they are becoming unwell, several days before they experience symptoms.
The Ministry of Health have organised a month-long trial of the technology at the border. Up to 500 border workers can volunteer to participate in the trial, which will run until early May.
After installing the app on a smart device, they will receive regular notifications and alerts throughout the day and can securely view their own health information on the app. N.b. Elarm establishes a personalised health baseline for each user based on their wearable data history, all data used by the app is entirely private to the individual participants, which is a fundamental part of Elarm's privacy by design principles.
As part of the trial, Fitbit are providing 120+ Fitbit Inspire HRS to front line Border Control workers in Auckland. Datamine, the New Zealand company which developed the Elarm app, will provide wearable devices for any border workers taking part who do not have a wearable device. 
The trial will determine whether wearable tracking devices might be able to help unite against Covid-19.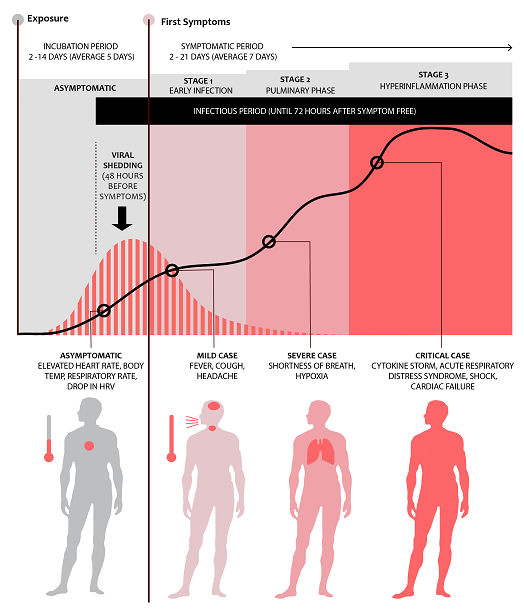 The development is one that Fitbit is very proud to be a part of, after already taking a significant role in the research of wearables in the fight against the virus since March 2020. Fitbit is currently collaborating with The Scripps Research Institute and Stanford Medicine, looking at using Fitbit data to help detect and track diseases. 
The consortium research promotes shared learning and development, and  is being supported by Fitbit and Fitbit users in various ways. Fitbit users can easily access information on how to participate in these studies through the developed COVID-19 Resource tab within the Fitbit mobile app, which also features tools and content to help users stay healthy, safe, and happy at home. Users also can virtually connect with a doctor directly from the Fitbit app via telemedicine provider PlushCare and stay up to date on the latest information with easy access to real-time updates from the World Health Organization.
The Ministry of Health press release can be found here. Let me know if you require any other information and we'll try to facilitate this.