I wasn't a cool enough kid to be a PC gamer. As such some of the most iconic games of yesteryear never got to get their grips on my soul. Well now El Diablo can get his hands on me with the iconic Diablo 2 now that it has been Resurrected for current gen.
When I played Diablo 3 on Switch I discovered what I had been missing. An awesome fun isometric action RPG game. The combat was fun, the story was interesting and it looked gorgeous. I was hoping that Diablo 2: Resurrected would basically take the Diablo 3 power and tell the Diablo 2 story. What we have here is a lot more faithful to the original than expected for better and worse.
Aesthetically the game looks good. The whole game has been given a complete facelift from some great looking cutscenes to a beautiful environment. I had that moment of wondering if that much has been done because we remember games from that era more detailed than they were. That and an isometric game can disguise how detailed it is when you are busy playing them. Fortunately Diablo 2: Resurrected lets you switch to classic graphics mode and boy, that game has dated hard. So absolutely no doubt the new game is absolutely gorgeous, especially by comparison.
The biggest issue Diablo 2: Resurrected has is it is so wordy. Many years ago this allowed them to tell an interesting and unique story. This is because a small number of pixels could only be so expressive, and voice acting was not where it is now. So it makes sense. It is one of the reasons the game blew so many people away back then.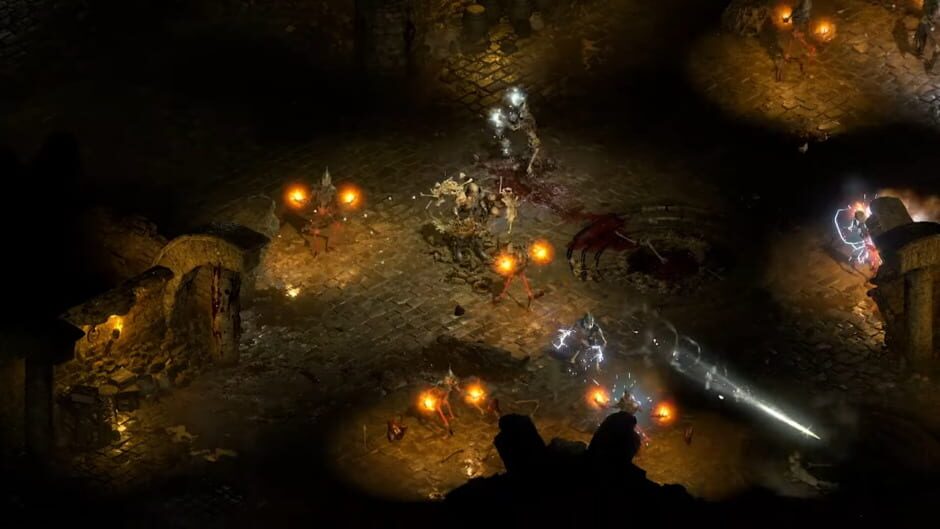 Unfortunately in 2021, that much text to flick through is ruthless. For sure, I would love to tell you I read every word and got engrossed in every side quest narrative. I would love to tell you that but I won't lie. Instead I just don't have the ability to pay attention to that much text when I could be killing the undead, and I have the attention span of a sparrow.

Diablo 2: Resurrected is the best way to play Diablo 2. Built to run smoothly with controllers, and given a face lift, if you have wanted to play this classic it is a great time to jump in. If you are looking for something older, well you can turn down that facelift and enjoy the beautiful pixelated glory. Either way you win… unless in Hell mode.