Samsung M5 Smart Monitor Review
Samsung has been making TV's and monitors for a while, and they tend to be bloody good. My old Samsung TV and monitor both lasted a good eight years, and by the time I had to replace them they seemed like CRT devices with how thicc those bois were. It wasn't actually a CRT TV, but seriously it is scary the difference in size between old and new LCD TVs.
After making a lot of Smart TV's and … not-smart monitors, Samsung has decided to merge these two into the … Smart Monitor.
Bet you didn't see that name coming.
Basically a TV, without the TV bits
Now to be fair, Samsung hasn't marketed this as a TV, but it kinda is. Turning it on for the first time you get the same setup as a smart TV, which makes sense as it is running the Tizen OS. Then once you set everything up using the Samsung TV remote, you can install all your apps like Netflix, Spark Sport, etc.
In this way it can be used as a TV with the exception of that antenna input bit. No connecting to an aerial or satellite for this not a TV, TV.
A monitor, with some TV bits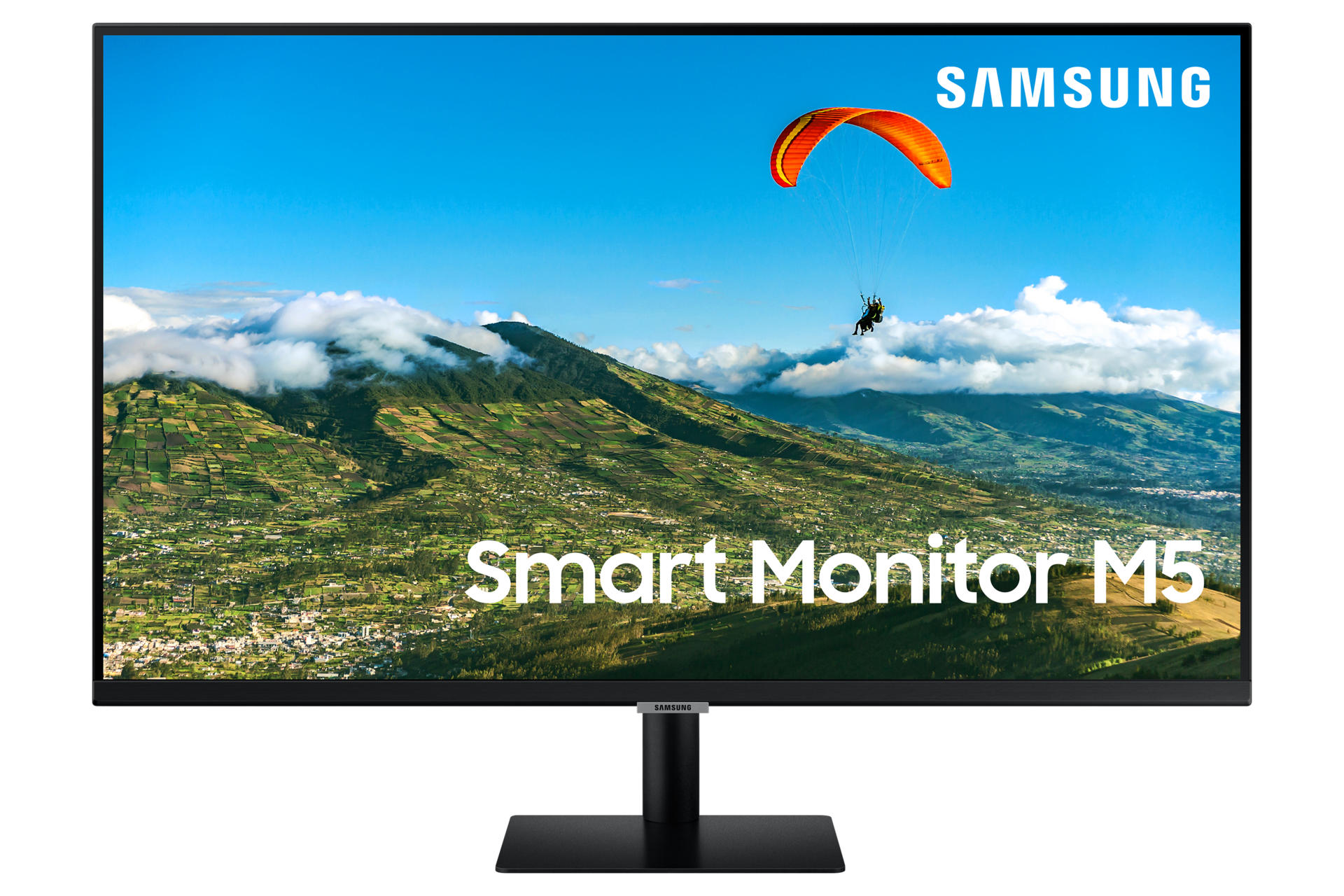 As a monitor it is pretty good. The 32 inches are a good size for most office uses now, and the picture was good and clear for a Full HD monitor. The issue is it is a FHD monitor. At this price point, if you are after a new monitor, you can get much better ones for the same price. But of course they are monitors and the features combined may be what you need.
The smart monitor features include things like Office 365 which essentially runs the software in the browser. It works fine sometimes, but I found it could lag like crazy, and with some O365 updates, who knows how long the life will actually be.
The jack of all trades, master of none
There is a specific use case that I can see this monitor being perfect for. When I was a broke student flatting, I used to have a crappy little TV and a crappy little monitor in my room. The TV was used for connecting to the PS2 and then the PS3, and so I never needed the TV portion of them anyway.
In this stage of my life, this device would have been a bloody god send.
If you are flatting and want a little IoT TV in your room and also need a monitor, then this device is perfect. If you have a Samsung phone it connects natively, but I don't so I didn't test how well that works. There are a few other ways to project to it, but also you can connect using good old fashioned HDMI.
As a hybrid device for that situation, it's a real banger.
Verdict
If you are in a flat and need a TV and a monitor in your tiny cramped room, this monitor is a no brainer. It isn't cheap at $500 but if you are cutting down your two devices to one then the math works out.
If you have your own place though, or use a communal TV, then you can get a better monitor for the price. But if you want Netflix in your room without the faff of a laptop, it's so damn smooth.
Of course keep in mind that with all smart devices, there is a risk they go unsupported (thanks my one year old Phillips with some apps not working any more). Doesn't always happen but is worthy of a note.