Sackboy: A Big Adventure Review
I have always dreamed of being a sack.
It seems impractical as you would need someone to pick you up, and you are usually filled with things like potatoes, but it appears to be a good life. Unfortunately I am made from human stuff like keratinocytes so I never thought I would live out that dream until now.
Sack it to em
Sackboy: A Big Adventure has gone away from the Little Big Planet creative suite roots and has instead become a 3D platformer. For better and worse.
Craftworld has come under attack by the big bad Vex. He has taken sackboy's friends and so Sakboy must go on A Big Adventure to save the day. The story is well …it's a platformer story that we have seen before with some new faces.
I mean, the game is family friendly, so we can't expect too much there right? It's not like Sackboy is going to unleash his dark side and go on a killing spree to take out all the people between him and the man that killed his dog.
Maybe your copy is in Santa's Sack
The biggest problem with Sackboy: A Big Adventure is there is nothing about it that feels overly revolutionary. Not unlike Knack or Super Lucky's Tale, it is a solid platformer that is competent in many ways.
This is where I have to remember I am a 30 something year old man, and there are a lot of younger players than myself.
Unleashing the game on my six year old son, he was in heaven. The simple and competent gameplay is absolutely perfect for him, and it has made a great game to do controller swapping when we die or get to the end of a level.
There are even some levels peppered throughout for more than one controller, so this does a great job of being a game for the family.
Unless your six year old is into Dark Souls.
A little sack here, a little sack there.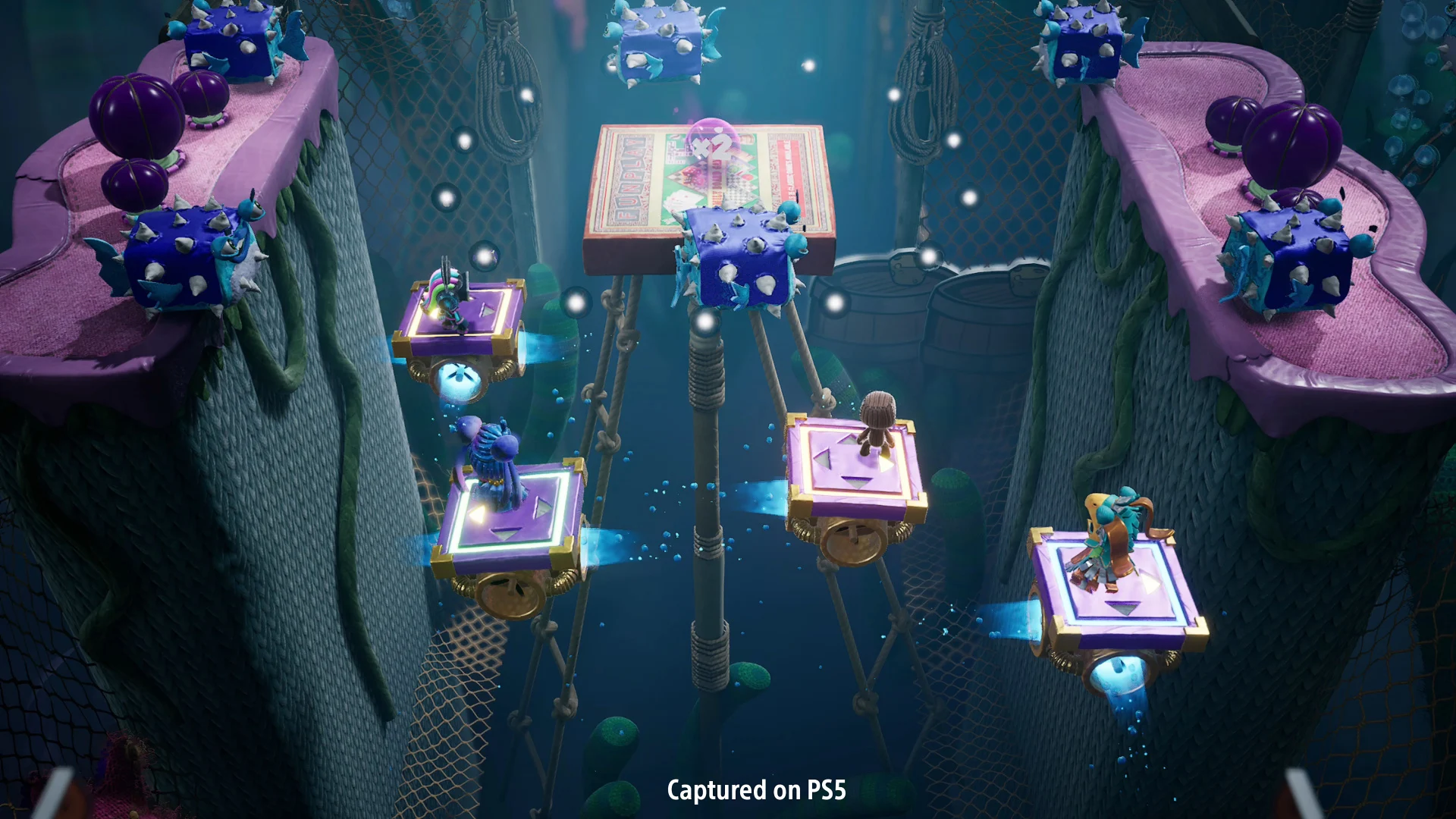 Over the years, Sackboy has become more iconic thanks to the use of costumes. Many a Sackboy has donned an iconic PlayStation character's outfit for promo material. This is mostly because he is a bit … well… boring on his own.
One of the most entertaining aspects of the game, and the unfortunate cause of a couple of arguments in the house, is his wardrobe. Sackboy can don anything from a selection of pants, to a dragon outfit, or even his sackiness being replaced with a neon material.
As dumb as it is, I got genuinely excited to earn enough orbs to buy a new outfit.
Not sacked … Yet
Sackboy: A Big Adventure is a competent 3D platformer with an interesting aesthetic. If you want a good platformer then go grab Crash 4. If you want something to play on your shiny new PS5 with the kids, then Sackboy: A Big Adventure will certainly achieve that.